Home-based businesses are rising in popularity as more and more people seek out new ways to supplement their lost jobs or have found they are spending more time at home due to recent events, which has changed the way people look at jobs and ways to generate income, so they find this is a chance to find more opportunities.
This type of business allows for greater flexibility, meaning you can work it into your schedule rather than fitting your schedule around your work. Starting any business can be challenging, but there are significant benefits if you can see it through.
If you are looking to start your own home-based business, these steps will provide a guideline for establishing and growing your company.
Brainstorm business ideas
Begin by brainstorming ideas for your home-based business. Think about your skills, passions, and life goals. What type of business will allow you to use your skills? How can you turn your passions into a business opportunity? What business will allow you to achieve your life aspirations?
Decide on a business
Once you've done some brainstorming, narrow your ideas down to a shortlist of feasible business ideas. Make sure that all of these ideas are actually possible to operate from home. Then do some research to decide which business is right for you.
Look at the different markets to see if there are any gaps that might make it easier to start a business in that space. Consider upfront and ongoing investment, making sure the necessary budget is realistic. Finally, consider the idea you are most passionate about.
The more you care about a business, the more likely you are to remain motivated to work hard to see it succeed.
Create a business plan
When you know what your business will be, it's time to make it happen. Sit down and do some planning. What do you need to start your business?
What actions need to be taken? What are your short-term and long-term goals? Make a comprehensive plan that outlines tasks and deadlines.
10 Types of Home-Based Business Ideas
Are you seeking greater flexibility? Want a role where you can be your own boss? It might be time to start your very own home-based business. Many people are using this option to make an income, working the hours that suit them from the comfort of their own home.
If you're interested in starting a home-based business but are not sure where to start, take a look at our list of 10 types of home-based businesses to get some inspiration!
1. Online store
If you've got an interest in a particular product, why not open an online store? This option does require some upfront investment but certainly allows for flexible work once it is up and running.
2. Home bakery
This is a fun home-based business that many are using as a side-hustle and turning it into a full-time gig. If you have a knack for baking, consider making some money from it. You might be a cookie whiz who can create little gift packs, or cake decorating might be more your thing.
3. Photography
This is a great option for those who enjoy photography. If you have a camera and regularly take photos, why not turn it into a home-based business by selling some prints? Alternatively, you could start a portrait studio at home, although this will require some experience and an investment in equipment.
4. Freelance writing
You can certainly do this from home, plus this business option requires virtually no investment. If you've got a laptop and wifi, you can start to find clients and begin working almost right away! I actually started doing this early on a few years back. I have a short guide on how to do this here if you'd like to know more.
5. Tutoring
Tutoring can be handled with local students from your home via Zoom, or you could work with an established specialized company online and conduct sessions via video call as well.
6. Graphic designer
Most businesses need graphic designers for their branding, advertisement materials, and lots of other designs. If you have some of these skills and can create professional-looking logos and other material, you can easily operate from your home.
7. Website developer
This option does require a bit more extensive knowledge and experience, but website development is a great option for a home-based business. There is an enormous demand for people with these skills, especially now that more and more businesses are in great need of help to operate online. All you need is a computer and internet access.
8. Social media manager
This is one of those other sets of skills in high demand; social media specialists can easily run a business from their home. You can market your business online and conduct all of your work through your electronic devices. If you'd like to learn more about growing an audience on Social Media, I highly recommend you check this out fast!
9. Dog walker/pet sitter
If you love animals and have space, you could become a dog walker or pet sitter. It's an easy way to combine your passion with flexible work – win-win!
10. Event planning
Event planning is a business that can be run from virtually anywhere, including your home. Most of the organization can be done over the phone or via email, meaning you can work it into your schedule.
Put operational structures in place
All businesses need some basic structures to function. Remember to register for a business number, organize taxes, and have a way to collect money from customers. You will also probably need a website and at least one social media account.
Market your product/services
When all of these things have been done, it's time to start promoting your business. You can use social media, word of mouth, or local advertising to start getting your brand out in the world.
Home-based businesses, as with many start-ups, require a lot of time and energy to get them up and running. These steps provide you with some guidance to ensure your home-based business is a success.
Today's businesses need digital tools, it's pretty much a must. One of the best tools I recommend is LeadsLeap, especially if starting out, why? Because it offers an email list manager, a page builder to build online sales pages, a pop-up creator, and even a link tracker at no cost. You can upgrade for more options but just these free tools alone is well worth looking into it: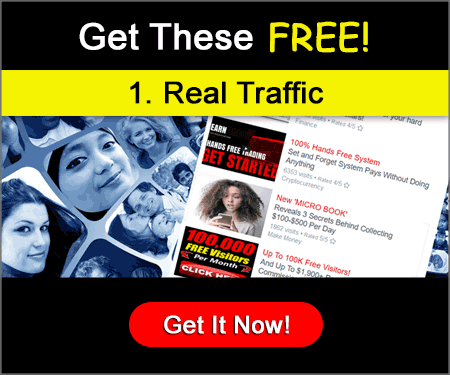 Learn More:
One of the best ways to start reaching out to potential customers is to build your own community that is interested in what you have to offer. If you're interested in learning how to grow a Facebook Page for your business I recommend you take a look at this FREE GUIDE.
If you have some basic writing skills and you're interested in learning how you can make additional income online, take a look at this report I put together here.