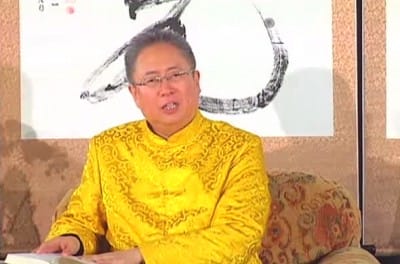 Zhi Gang Sha is an internationally renowned author and teacher in the fields of self-development and spiritual growth. He's the author of 25 books, including 10 New York Times bestsellers. Master Sha has numerous video programs for connecting to the "Highest Self" and the Tao, plus online courses for all levels of personal development. Master Sha has been interviewed by hundreds of media outlets around the world.

He is the creator of The Source Ling Guang (Soul Light) Calligraphy, which has been viewed by hundreds of thousands who travel to meditate with the sacred scrolls.

Master Sha was named Qigong Master of the Year at the Fifth World Congress on Qigong. In 2006, he was honored with the prestigious Martin Luther King, Jr. Commemorative Commission Award for his humanitarian efforts. In September 2014, Master Sha was honored by the County of Maui, Hawaii naming September 21, 2014 "Dr. and Master Zhi Gang Sha Day" and by the Council of the City and County of Honolulu, Hawaii in recognition of his humanitarian service to promote love, peace, and harmony throughout the world.

Want to read later? Download PDF version of this article:

A PDF version of this post will be generated for you to read later.

He was named Honorary Member of the Club of Budapest Foundation, an organization dedicated to resolving the social, political, economic, and ecological challenges of the twenty-first century. Officially launching in 2015, Master Sha has been invited to become one of the Founding Signatories of the Fuji Declaration, whose mission is to create lasting peace on Earth.
Source and more info: PR Web